Blake Shelton opens the floor at the New Las Vegas Honky-Tonk
Published on: January 21, 2023, 12:57 p.m.
Last updated: January 21, 2023, 01:47.
Country music and "The Voice" star Blake Shelton was in Las Vegas this week to break ground on the fifth location of his country barbecue and live music joint. If all goes according to plan — which it usually doesn't — Ole Red Las Vegas hopes to open in time to offer premium views of the Las Vegas Formula 1 Grand Prix on Nov. 18.
Ole Red — a reference to Shelton's single "Ol' Red" from his 2002 self-titled debut album — will occupy a new building at the Grand Bazaar Shops across from Horseshoe Las Vegas (formerly Bally's). Each of the four floors will have balconies overlooking the Strip at Flamingo Boulevard.
The first and second floors will offer casual dining and live country music. The third floor will host VIP experiences, private events and bottle service. And the fourth-floor rooftop will serve food as part of the restaurant during the day, then function as a separate lounge – with cocktail flights, live music and DJ sets and its own menu – at night.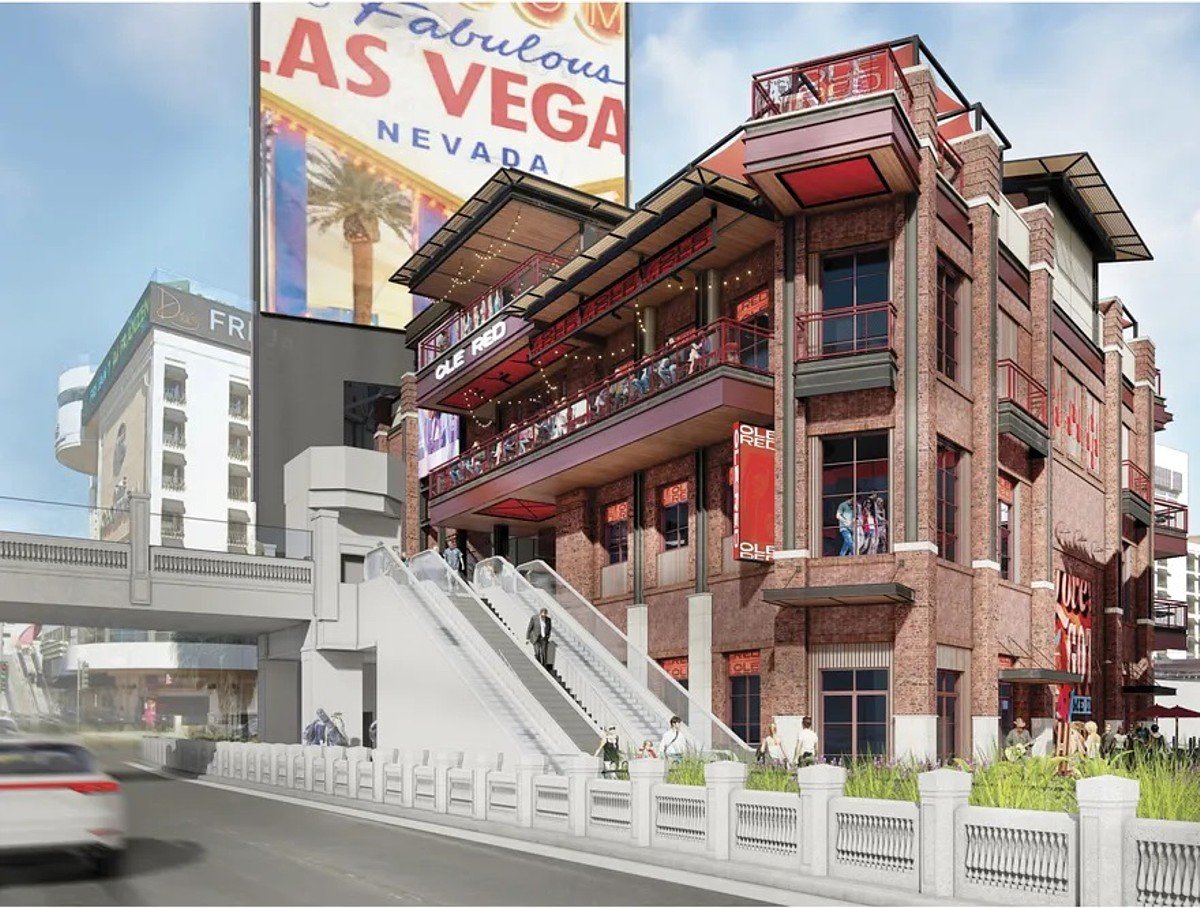 "If you're going to do something here, you have to do it big," Shelton said during a Q&A at a preview event this week at the Horseshoe. "Every time I'm in Vegas I want some country music and Ole Red is the cure for that."
At the event, Shelton and his partner, Ryman Hospitality Properties, gave a sneak peek of what to expect from Ole Red's kitchen and stage in Las Vegas. It featured food samples and live performances by former "The Voice" contestants Wendy Moten and the Swon Brothers.
The Las Vegas menu will feature its own lobster corn dog in addition to chain favorites including grilled bacon-wrapped meatballs, chorizo ​​brisket sliders and pulled pork sliders with Ole Red sauce and earthworms. The bar will offer moonshine cocktails, including one that supposedly tastes like cherry limeade.
Shelton opened the first Ole Red in 2017 in Tishomingo, Oklahoma – his home state. There are now locations in Nashville and Gatlinburg, Tenn., as well as Orlando, Fla. With approximately 27,000 square feet and 686 seats, the Las Vegas location will be the brand's largest to date.
Shelton surprise performances?
Shelton — who is married to pop superstar Gwen Stefani — will be one of two celebrities helping Caesars rebrand its former Bally's Resort Casino under the Horseshoe brand. The other is Guy Fieri, who just announced that his third Las Vegas Strip restaurant, Flavortown Sports Kitchen, will open at the Horseshoe this summer.
As part of that effort, Shelton even expects to cross over and play Ole Red.
"Oh hell yes," he told her Las Vegas Review-Journal this week. "I have no idea how, but I'm telling you right now, I'll be there on that stage. I don't know how often, but the way we've dealt with the other Ole Reds in the past is, hey, I'm going to be in that part of the country anyway. Let's block off a few days and surprise people."