Southern Cal is out of playoff consideration after a bad loss
Published on: December 3, 2022, 12:50 p.m.
Last update: December 3, 2022, 12:50 p.m.
We're still a day away from officially knowing which four teams will be in the College Football Playoff (CFP), but in all likelihood, we already know who will have their names Sunday afternoon.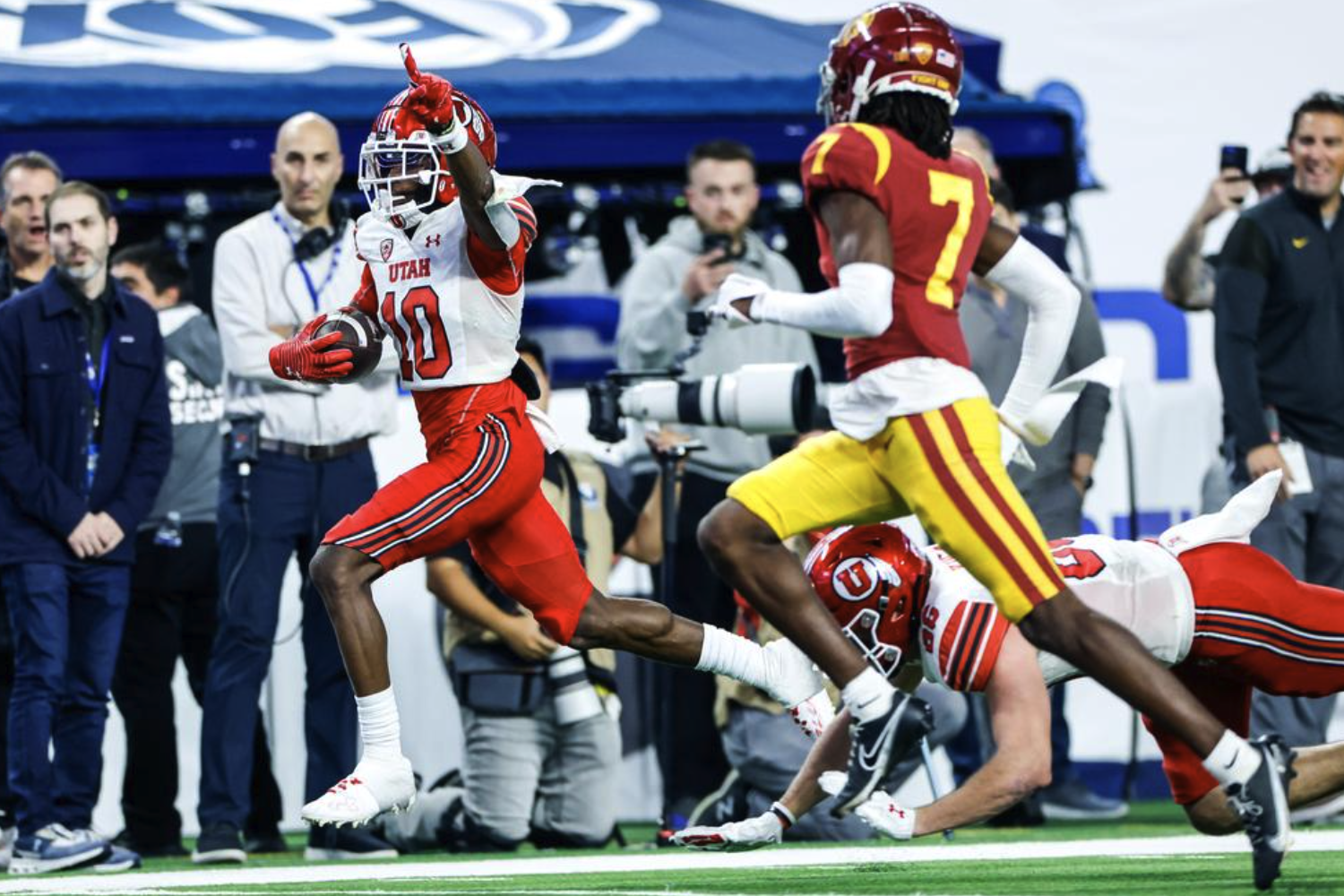 Thanks to an unfortunate injury to Caleb Williams and an abysmal performance by Southern Cal's defense, the Trojans clawed their way out of the fourth-ranked CFP in a 47-24 loss to Utah in the Pac-12 Championship Game Friday from Las Vegas. That means Ohio State, which was ranked fifth earlier this week, is the next team.
You can make an argument if the 11-1 Buckeyes deserve the bid considering they lost 45-23 last weekend at home to Michigan. But after the three (as of Saturday afternoon) undefeated teams, the Buckeyes are the only team with one loss. As for other possibilities, two-loss Alabama is just lucky to have two losses, and Tennessee, which beat Alabama, doesn't have star quarterback Hendon Hooker, so they have an even tougher case to make.
You can argue whether there should even be four teams playing for the title, but that's the format we have. ESPN has already locked up airtime for the Dec. 31 semifinals, and the Peach Bowl and Fiesta Bowl are already booked, so go for it.
Georgia is still favored to repeat
Assuming No. 1 Georgia, No. 2 Michigan and No. 3 TCU all win their conference championships on Saturday, we'll most likely see Georgia-Ohio State in the Peach Bowl and Michigan-TCU in the Fiesta Bowl.
Both Georgia and Michigan should be comfortable favorites in those games — again, assuming they win their conference championships and don't suffer significant injuries. Georgia will likely even have a possible increase in home-field advantage in its spread, as the Peach Bowl is in Atlanta, a short drive from its campus in Athens.
On Saturday afternoon's FanDuel futures board, Georgia is the favorite to win its second straight title. The Bulldogs have odds of -150, meaning a $150 bet would return $100. Michigan's odds are +350. That means a $100 bet on the Wolverines would have a profit of $350.
Ohio State has odds of +450 and TCU is the longest odds at +1500.
Williams remains the Heisman favorite
On the Heisman front, Williams is still the clear leader on FanDuel even after the loss to Southern Cal. The Trojans dual-threat threw for 363 yards with three touchdowns in the loss to the Utes.
Although he had his fourth interception of the season and lost a fumble, you could see that Williams was nowhere near 100 percent as he played with a limp in the second half. He also didn't get help from a defense that missed several tackles that led to big scoring plays for Utah.
As of Saturday afternoon, Williams' Heisman odds on FanDuel were -1900. TCU quarterback Max Duggan was the second pick at +1700, with Ohio State quarterback CJ Stroud at +2300 and Georgia quarterback Stetson Bennett IV at +5000.
The Heisman finalists will be announced Monday, with the award presented next Saturday.